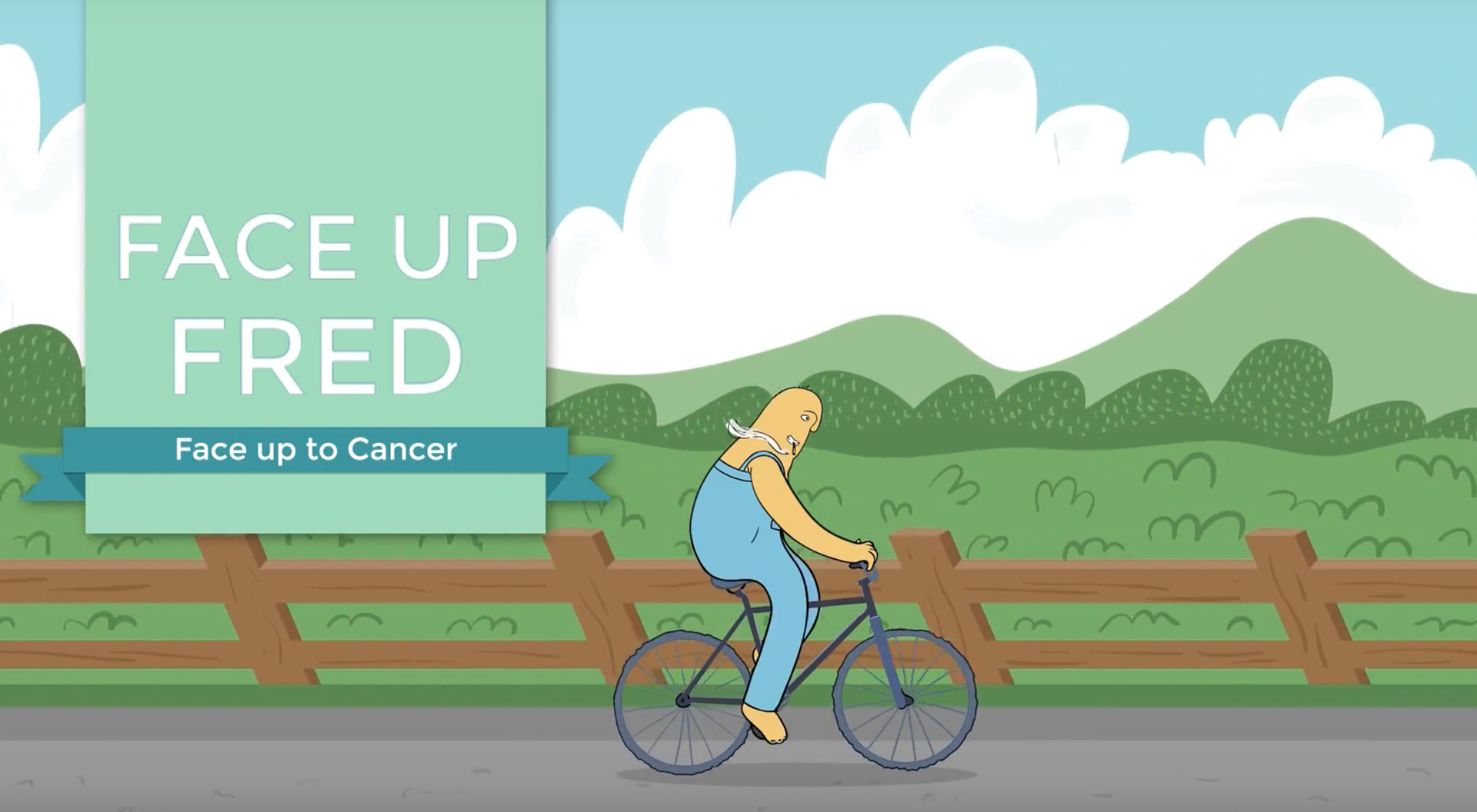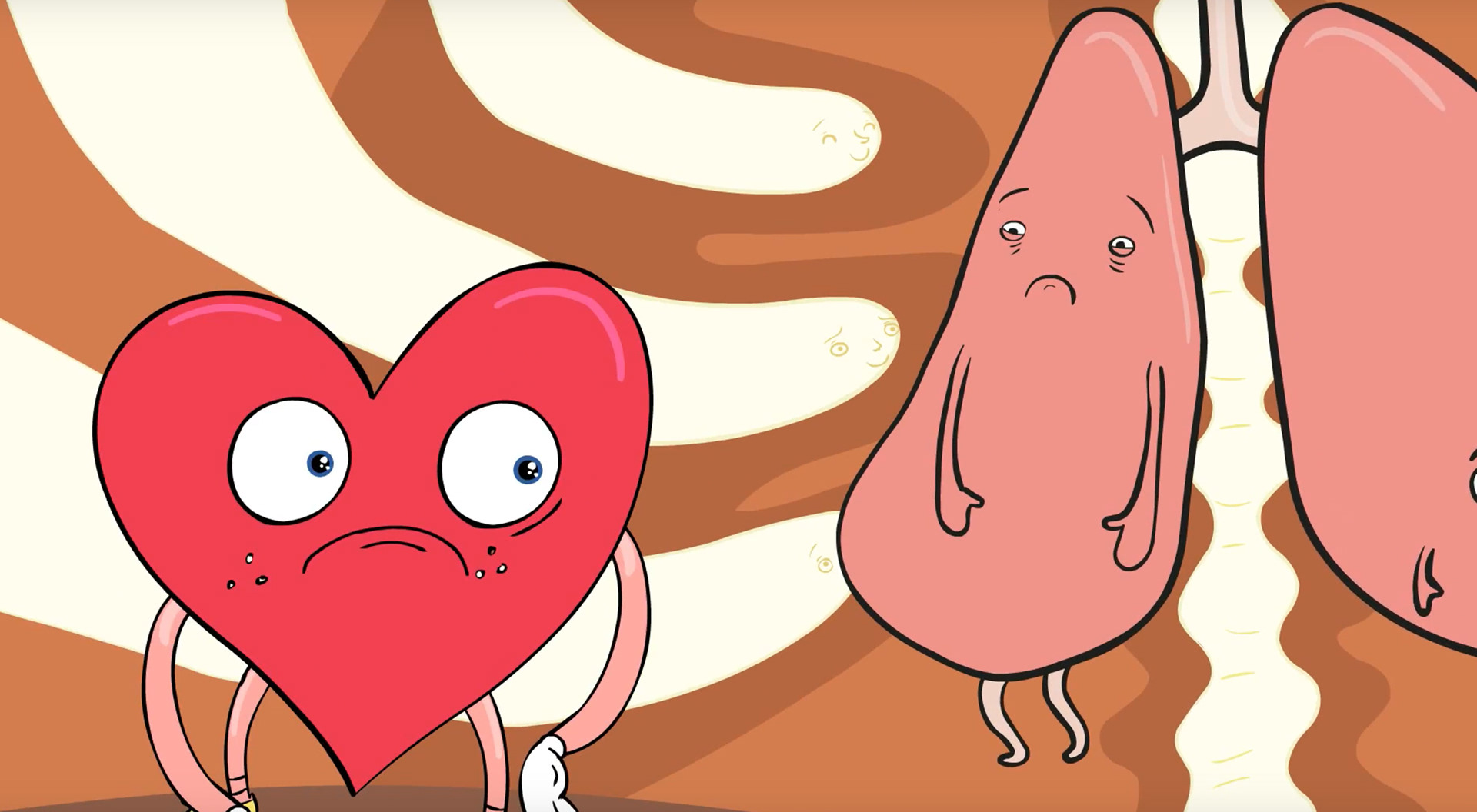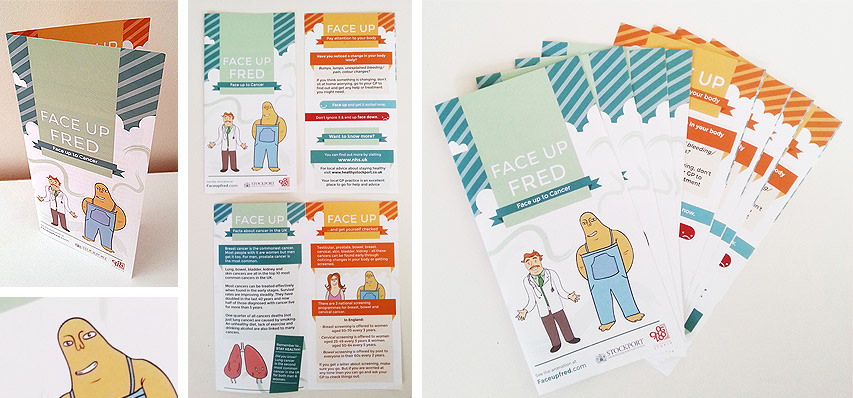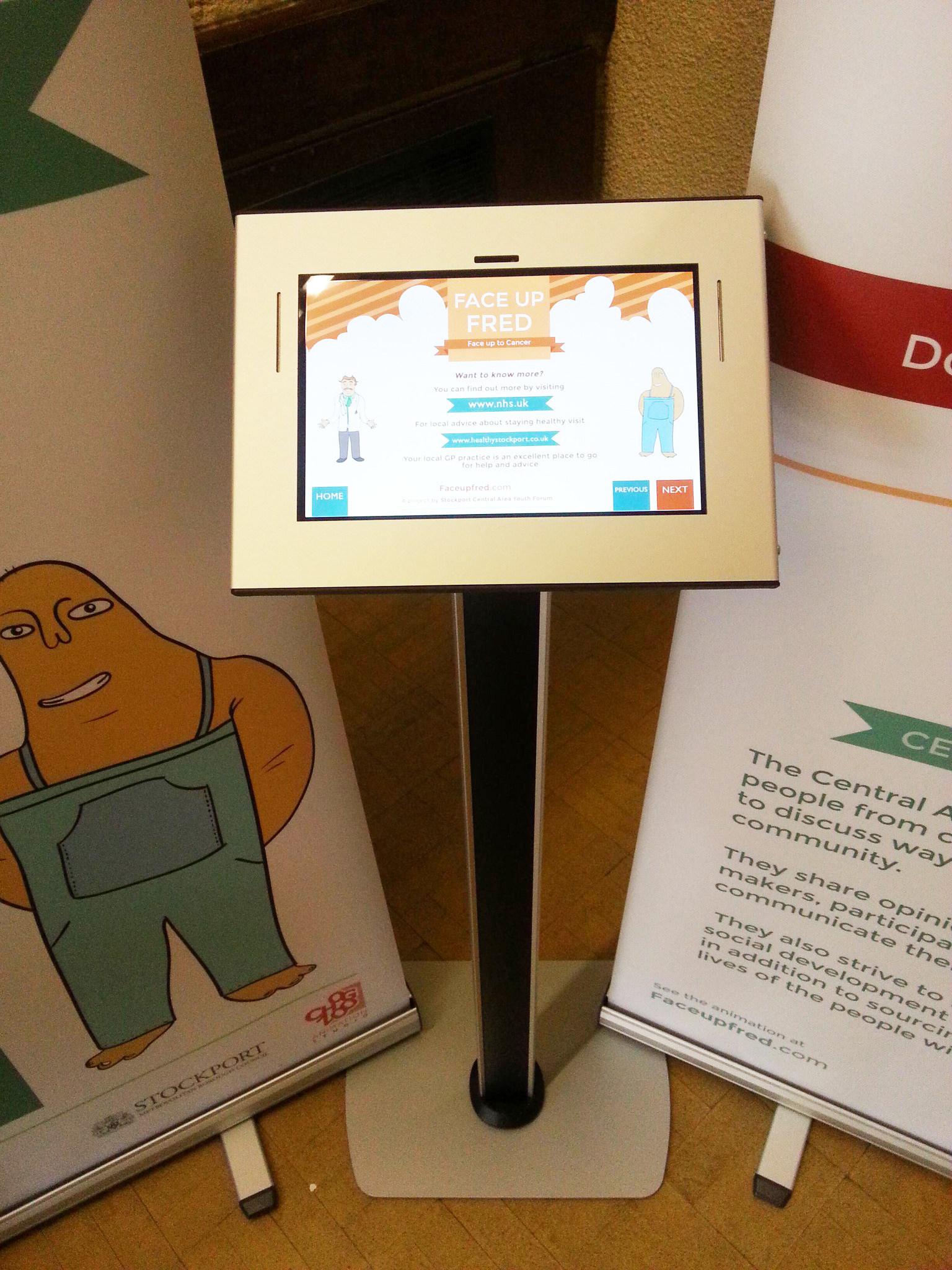 When we heard that Stockport Council needed an animated video to promote cancer awareness, we felt that Chog Zoo could deliver something really special, and so we decided to pitch for the opportunity. At a "Dragon's Den" style evening, we faced a board of dragons, assembled from the council and spearheaded by members from the Stockport Central Area Youth Forum. We proposed to work with the young people to develop characters and stories, passing on skills in animation and music production, with an intention to produce an animated educational product contained in both a website, and a tangible interactive display stand with banners and flyers. 

Our pitch was probably something magical, or else the youth group just liked us, because Chog Zoo won the commission, and so began the development for our project to raise awareness of getting checked for cancer! Mountains of hours later, we had taken characters designed by youth forum members and smoothed them into a consistent Chog Zoo style and delivered an immersive educational package . 

Working away at Chog Zoo HQ alongside the youth workshop development sessions, we created a professional quality interactive animation, website, a fun and educational interactive display stand, and designed information banner stands along with four page leaflets. We developed a striking colourful yet clean brand image, to be consistently used throughout the visual elements of the project.
he story, developed with the young people, follows Fred, who notices something wrong with his body but is afraid to get checked. The viewer is then led inside Fred's body to see how his organs are responding to the changes, and after seeing how he is pressured from family and friends, the viewer may decide whether Fred visits the doctor. Your choice will result in drastically different outcomes for Fred!
To see the animation, and choose how Fred face up to cancer, go to 
www.FaceUpFred.com
​​​​​​​